Garo and Kim are committed Christians who have a love and desire to help others. Through life's experiences they share stories of faith, encouragement and powerful testimony's to help others on life's journey.
Explore and book. your calendar for upcoming Speaking engagements, public events, gatherings and more.
Check in every week or month for our podcasts. We will be sharing valuable content for you and yours to enjoy.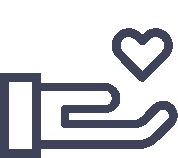 "Whoever is generous to the poor lends to the lord, and he will repay him for his deed."